*We don't sell any of these products, we use them and find them beneficial. It pleases us to share them with you.
Books
Meditation for the Love of It by Sally Kempton
Our all-time favorite meditation book, and we've read a bunch of them. Sally Kempton is a genius at making sense of esoteric knowledge for the rest of us. If you are looking to start or renew your meditation practice, this is the one for you. Get the book here:  Meditation for the Love of It
Health Revelations from Heaven and Earth by Tommy Rosa and Stephen Sinatra
We know these two authors personally and know this story will move you deeply, and give you invaluable information for life and health. Plus you find out how a plumber and a cardiologist became best friends. Get the book here: Health Revelations
Surviving Trauma School Earth by Brent Baum
Yes, we know Brent as well, and his work is brilliant. Learn to release the effects of memories that still get you, that are held deeply in the mindbody, and cause life-long suffering. Get the book here: Surviving Trauma School Earth
 Earthing by Clinton Ober, Stephen Sinatra, and Martin Zucker
Learn the remarkable effect of being physically grounded. Mother earth is a natural repository of health giving negative ions. We love this book and use Earthing products everyday. Buy it from Amazon here: Earthing
Tibetan Sound Healing: Seven Guided Practices to Clear Obstacles, Cultivate Positive Qualities, and Uncover Your Inherent Wisdom by Tenzin Wangyal Rinpoche
Practice the Five Warrior syllables and become the hero of your own journey. An easy read, but don't be fooled, this guy is telling the truth of how to find your own inner storehouse of joy, love, compassion, and equanimity. Comes with an audio CD. Buy it from Amazon here: Tibetan Sound Healing
Gadgets 
Get control of that bundle of keys. Go from a jangly mess to neat and easy with KeySmart. Buy it here: KeySmart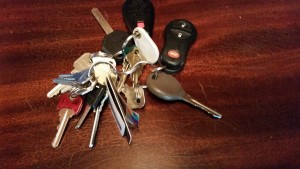 Go from this . . .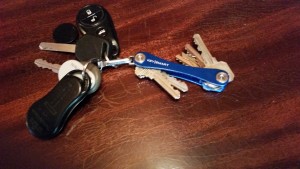 To this!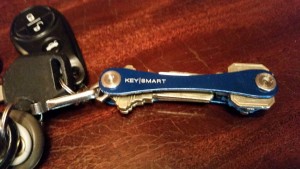 No more noisy keys.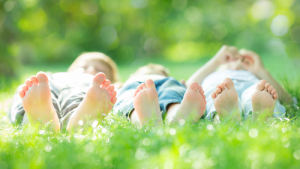 Ground Thyself —  find the stuff you need to stay connected to earth's energy field here. Sleep grounded, walk grounded, join the grounded! More info here.