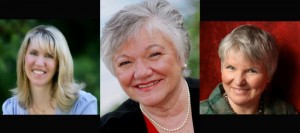 Step 1 – Book An Appointment
To book an appointment with Joyce, Erika, or Helen use this link:
Cell-Level Healing Scheduler
You will be able to choose either an in-office or a phone/Skype session with one of us, then you will see available dates and times. Next you will enter your contact information.
Please Note – At present Joyce's available appointments are out 1 year or so. We are not able to provide a cancellation list, so please check back frequently for openings in Joyce's schedule or book Joyce when you can and start your work with Helen, or Erika.
Step 2 – Make Payment
Please do not pay for an appointment before it is booked. After booking you may make a payment from this page (see below.)
Even if you do not have a PayPal account it's easy to use PayPal to process your card payment. And it's one of the safest ways to pay online
To pay for an appointment with Joyce Hawkes use the Buy Now button below. A one hour appointment with Joyce is $185.

To pay for an appointment with Helen Folsom use the Pay Now button below. 1 hour appointment is $100.