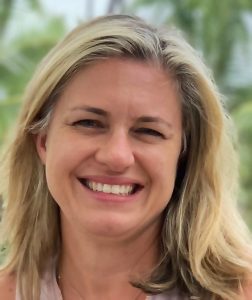 Endorsement from Joyce Hawkes:
"Annalisa has been blessed with gifts of healing facilitation from birth and from her lineage. She is wise, has world-wide experience and skills assisting people to heal."

Annalisa Jacobson is the daughter of Joyce Hawkes, born 2 years after Joyce's Near Death Experience. The lineage of healing facilitation is blossoming in her profoundly. Since she was 5 years old she was with Joyce on her many journeys to study with indigenous healers in the Philippines, India, Great Britain, and Bali.
During her 40 plus years on the planet she has earned an AA degree in Human Services from Seattle Community College, a BA in Spanish and Criminal Justice from Seattle University. She worked with youth and adults for 6 years as Chemical Dependency Counselor and was a top-level manager for a leading retail company for 16 years, and is the mother of 2 boisterous and active kids.
Annalisa combines her years of indigenous healing experiences with her counseling abilities to help people connect with their innate ability for healing. She utilizes her training in Cell-Level Healing to promote deeply substantive healing at all levels for her clients.
Client Comments
"Like an apple that doesn't fall far from the tree, Annalisa is definitely her mother's daughter! I wasn't expecting results the first time she worked on my IT Band on my leg, but the next day I was able to work out for the first time in days! As an added benefit, I got the best night's sleep I've had in weeks! I wouldn't hesitate to book another session and highly recommend others do the same!"
–S.K. California