Cell-Level Healing: Where Science and Spirit Meet
"The inner mystery of how the magnificent body repairs and renews at the cellular level can be appreciated through ever expanding scientific knowledge and personal experience. Vitality and health are renewed and profound healing is possible as cell and soul connect."
— Joyce Hawkes, PhD
Joyce Hawkes, the founder of Cell-Level Healing, is an internationally respected scientist, author, healing facilitator, and teacher. She and her associates are available to assist you to begin or deepen your own journey to new levels of physical, emotional, and spiritual health.
The Cell-Level Healing Team
Dr. Joyce Hawkes, PhD
and associates
Erika Wiersma, BA
Helen Folsom, MA, CHT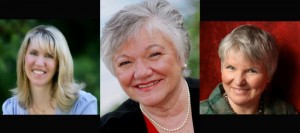 New: See Joyce on Season 1, Episode 6 of UnXplained on the History Channel
and on Jeffrey Mishlove's New Thinking Allowed Channel

From our home base in Seattle we work with people around the world.
Join Our List For a handful of key updates each year.
Office Location
4000 Aurora Ave N, Suite 214
Seattle, WA 98103
206-284-6900