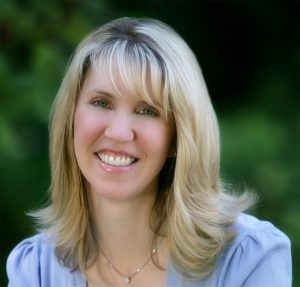 Endorsement from Joyce Hawkes:

"Erika is naturally gifted with compassion and healing energy. She is a light-bearer who can communicate with cells for renewal, health and vitality. Now with several years experience, she is an excellent choice for healing work."
Bachelor of Arts in Biology from Pacific Lutheran University, Psychology Minor, Cum Laude. Includes study of Human Anatomy and Physiology and Physical Therapy experience.

Erika has studied and trained with Dr. Joyce Hawkes, beginning in 2004. She was ordained by the Universal Life Church in March 2007.
Erika helps clients expand their own spiritual connection and access more fully their wisdom and gifts. Her training in Cell-level Healing allows her to work with the body and cells to enhance health and wellness. Erika also works with sensitive children and their families, encouraging and supporting them on their unique journeys.
She brings warmth and compassion to her healing practice. As she works with her clients, she finds it is such an honor to share healing facilitation with them and observe how each is uniquely touched and blessed.
Client Comments
"I definitely feel an extraordinary expression of spiritual skills in my sessions with Erika. I liken her work to that of an energetic Olympic athlete fully committed to developing and maintaining her inherent talents. I truly believe her humble nature is why I feel Spirit's energy flowing through her graciously for my highest good. What a blessing she chooses to share her gifts as a healing facilitator." —T. Erickson
"I am truly so much better now. I want to thank you with my whole heart for the healing and for your expression of love. While you were doing the healing a few people came to my hospital room and they all felt something special. Each of them spoke to me softly and gently. Love was in my room. It is amazing how this healing works." –A. Lian
For more information visit Erika's website: InHealingsPresence.com